Teacher Training
Living Well Pilates, in Oakville, Ontario provides a Comprehensive Pilates Instructor Training Course for Mat, Equipment and Special Populations with lectures, self-practice and practice teaching hours. The coursework is taught by Mary German in individual, or small group sessions. Outlines for training include Matwork, Reformer, Chair, Cadillac, Tower, Pilates Tools and Special Populations. Teachers-in-training do two or three-hour blocks of time with Mary until they meet their requirements. Call the studio for additional information.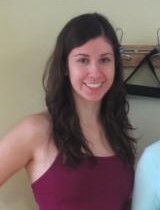 Amanda Dias
"Patience, understanding, and extensive knowledge are key qualities you desire in a Pilates teacher trainer. Not only does Mary German have all three, but she has passion and lots of it! Her passion helps motivate and inspire you to learn and to be the best instructor you possibly can be. I came into the Matwork I and II teacher training course expecting to learn the basics required for certification, but I learned much more than that. Mary doesn't just teach you what you need to know, she teaches you what you should know to benefit a variety of clients. You don't only learn from a textbook, you learn from other resources as well since there's always new and recent information Mary is ready to find and share with you. Everything is done at your own pace, around your schedule. This allowed me to not feel overwhelmed and instead have all the information sink in for a deeper and better understanding.
An additional benefit to the program is complimentary access to all classes offered at the studio. Not only do you have your private one-on-one teacher training lessons, but you are able to attend mat and reformer classes at your own convenience. With this opportunity, you can complete your self-practice hours using all the equipment you might not have at home, as well as in an environment that is welcoming and fun! The Living Well Pilates studio has become my second home. I feel comfortable there and do my best "work" when I'm in the studio. You also get the advantage to experience how Mary teaches, allowing you to continue to learn outside your normal course hours.
Both Bernie and Mary German are always open to answering any questions you have before, during, or even after a class. You never feel limited nor restricted to the amount of assistance you need and seek. They are always willing to share their experience and knowledge with you. Training with Mary German has helped me pave a path towards a career in Pilates that I am not only ready for, but eager to begin!"        

Gabrielle Manski
"The Pilates equipment teacher training course is a flexible program well suited to individuals who are already working in the industry. You can start anytime and go at your own pace. The reformer teacher training program by Mary German is comprehensive and multifaceted. It provides you with more than just a superficial understanding of how to execute the basic and advanced reformer poses. Mary cross-references each move to other pieces of equipment in her studio and shows you the options for modifications in this way. This course will help the aspiring teacher develop a deeper understanding of how the body moves, relating this to physical issues and compensation patterns in the general client population, how to assess new
clients and build a program for them."
"The business of Pilates is also an important part of the equipment teacher training program. Mary is very generous in sharing their experience and knowledge from many years in the business. They show many options to help you get started in your Pilates career. Mary German shows a profound knowledge of Pilates. She is sensitive, caring and inspiring in her teaching approach. Mary individualizes the program to suit your needs as well as providing teachers with the foundations necessary to conduct a safe and effective equipment program."
"Training with Mary German was an enriching experience that deepened my understanding of Pilates. It was a privilege to have trained with Mary."