Pilates is a method of physical conditioning that features hundreds of exercises completed either on a mat or on various pieces of specialized equipment.
For many decades, Pilates has been popular with athletes and dancers who face high performance demands. In the past decade, the general public has flocked to Pilates because it is a challenging yet gentle workout for the whole body.
Monday
Tuesday
Wednesday
Thursday
Friday
Saturday

9:30 AM

Mat Classics I

9:30 AM

Reformer & Equipment Class

9:30 AM

Reformer & Equipment Class

9:30 AM

Reformer & Equipment Class

9:30 AM

Reformer & Equipment Class

10:30 AM

Mat Classics II

5:00 PM

Reformer & Equipment Class

6:00 PM

Reformer & Equipment Class

6:00 PM

Reformer & Equipment Class

7:00 PM

Reformer & Equipment Class

7:00 PM

Reformer & Equipment Class
Living Well Pilates Class Sessions Schedule
Fall               14 weeks
Winter           12 weeks
Spring           12 weeks
Summer          8 weeks
Seasonal Structured Classes
We provide a scheduled commitment for your fitness routine to achieve your best results. 
You commit to the time frame. We commit to coaching and instructing you.
Working with us, you reach your goals. 
The system works since we opened in 2005.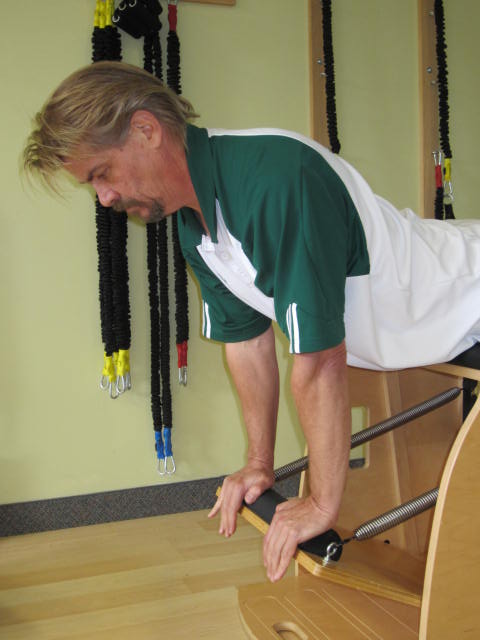 Devoted Classes for Living Well Pilates Students
The classes on the schedule are for our registered clients and our attention is devoted to you. We don't offer drop-in spots, nor do we offer "trial classes" during our registered classes. Mat Classes average 5 to 10 students per class. Equipment Classes average 4 to 5 students per class. The curriculum builds class to class, week to week. Weekly themes make learning more engaging, while you are also instructed towards individual goals.
When to Start
You may start at any time during the season. The best time to start is when you decide to register. No need to wait for the next session. Living Well Pilates will provide a free session to prepare you for classes.
How Often Should I Come
It is good to do Pilates three, or more times, a week. However, this is a huge commitment of time and effort, with expense. For many people, it is not possible to free up that amount of time. Only you can determine your availability. It is very easy, when first starting out on a fitness routine, to over-commit. That can be self-defeating. Please ask us questions you may have regarding your registration, so you reach the best decision. At Living Well Pilates, you can always add classes.
Make Ups of Missed Classes
You may be unable to attend a class, or two, during a season. No worries, you can come to any other class on the schedule. Make ups are to be made within the session.
What You need for Classes
We have everything you need for the classes at the studio. You just need to bring yourself, ready to workout. Plus you may want to bring a bottle of water with you. Otherwise, there are mats, towels, tools, equipment, and anything else you need for class provided at the studio.
Workout Clothes and Hygienic Footwear
Please wear clothes that give you free range of movement, that you feel comfortable in, and that provide the instructor the ability to see your movement. We use socks at the studio. Barefoot is not encouraged for hygienic reasons. Of course, we still need to work our feet, and shoes are too binding. Toe Soxs are sold at the studio and serve many functions, including grounding and innervation of the intrinsic foot muscles.
(If you wear insoles, and you need them to stay pain free during your workouts at the beginning, then please bring them to the studio for your workout.)
Class Descriptions
Reformer & Equipment Class – Brings the Mat/Cadillac/Reformer/Trap/Chair together in this comprehensive class. Increase your understanding and deepen your Pilates workout using the equipment to take you to the next level with resistance and assistance of the springs.
Mat – (Basics) – Work on mastering form and principles as you realign, strengthen, lengthen, and improve overall body mechanics. Emphasis on abdominals and back muscles leads you to increased core stability and strength, challenging your body with basic foundation movements. Precise movement and postural realignment result.
Mat – (Intermediate) – Correct body mechanics learned and patterned in Basics (see above) when combined with smooth movement, provide the next test to your foundational core stability and strength. This class will challenge and rejuvenate you.
Pilates Studio Time – Individual equipment time for personal practice. Open studio time, outside of classes, is available for you to use the full studio of Pilates equipment.
Book your free session now by emailing info@livingwellpilates.com or call (905) 847-0707